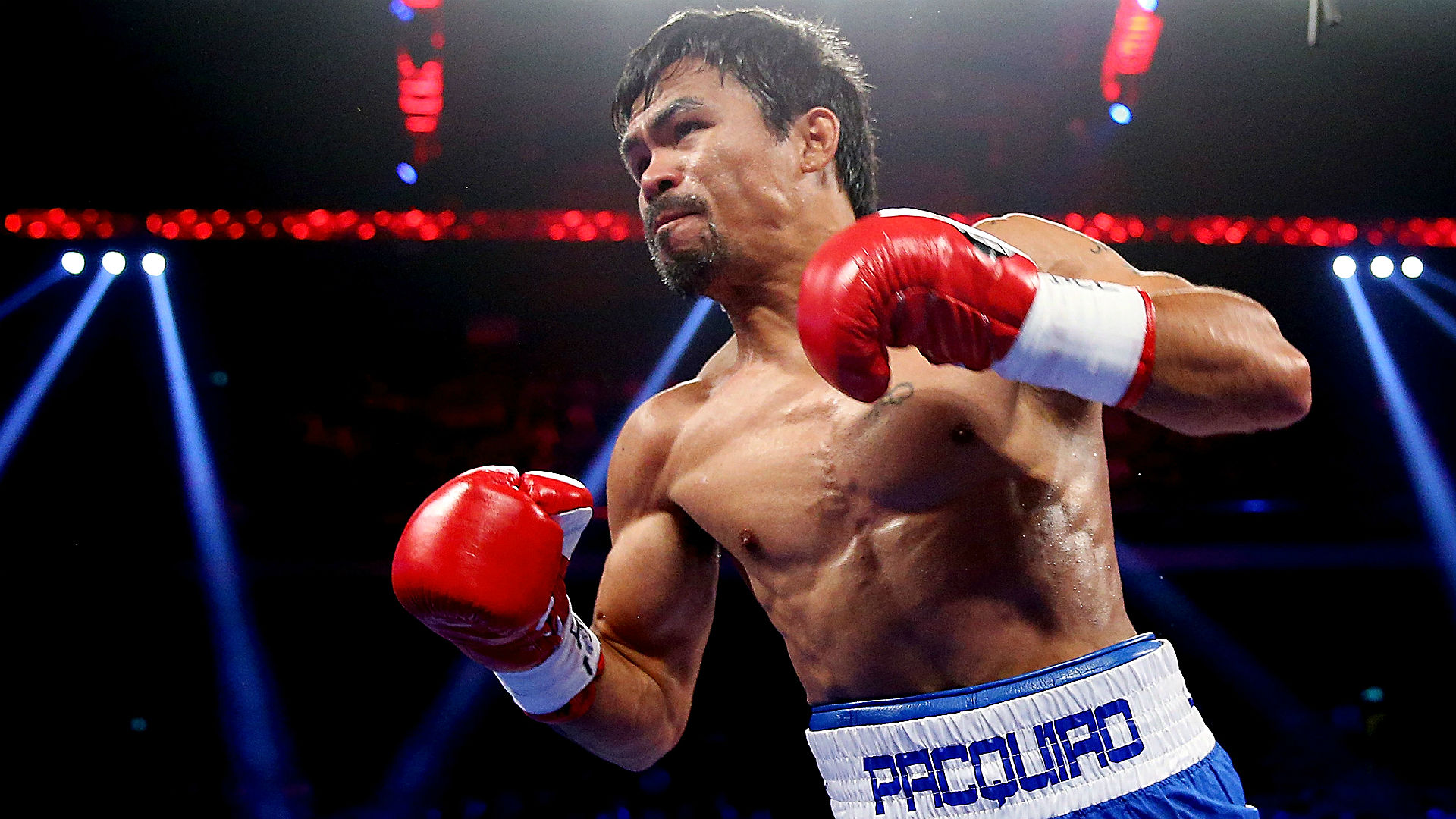 Manny Pacquiao, underperforming within his standards, lost against the undefeated Floyd Mayweather in a what Filipinos call a "boring" fist fight dubbed as "Fight of the Century." As a nation mourns, literally and figuratively, the loss of its most successful athlete, people cast different opinions about almost every aspect of the fight: foreign celebrities ranging from Wayne Rooney to Hollywood actors and KPop performers saying that Pacquiao should have won the fight, the seemingly unenjoyable fight that the "people" did not like, and racist, sexist, and dumbfounded name-calling of all sorts. Filipinos have too much attached themselves to Pacquiao as their symbol of national identity despite its glooming vagueness, if not uncertainty.
Multiprofessional Pacquiao
Boxing is just one of the several professions of Pacquiao. He is also an actor, a singer, a "professional coach-slash-player" of his own basketball team, and a politician: he is elected as the representative of the province of Saranggani, his wife's domicile, to the country's House of Representatives. Pacquiao was not immediately successful in his political career. He lost in his first attempt to become a politician when he ran in General Santos City, his known hometown. A mixture of strategy change and resort to populist platform made his second try successful.
As a member of the Congress, he practices the typical conservative stance of a politician. The debates on controversial Reproductive Health Act when it was still a proposed bill in the House of Representatives was added flavor by Pacquiao's opposition using the biblical quotes such "Go forth and multiply" and other related verses. He also cites his Christian belief in his condemnation of gay marraige while claiming that he is not homophobic. These actions by Representative Pacquiao seems to be the only highlight of his political career as he is known to become a serial absentee in the House for obvious reasons.
This attitude of Pacquiao towards his performance as a legislator seems to not bother him. In an interview, Pacquiao noted that one of the reasons for his absence is his commitments to his district giving out dole outs and other patronage products out of, he says, his own resources. He also said that the bills that are filed in the Congress do not have any significance to his constituents. He then make a challenge that if people are not satisfied with his performance, they should not vote for him in the next elections. Several analysts see this into two perspectives: either Pacquiao wants to change the dynamics of how politicians should work or that he is just ignorant of his actual role as a legislator.
Known as the richest legislator in the Philippines, Pacquiao utilizes his massive resources for acts of patronage. He is usually in his represented province providing social services that the government should have otherwise provided. Pacquiao has several scholars, built classrooms and a hospital, and regularly conducts relief operations. He also established his own political dynasty, a common practice in Philippine politics despite its prohibition in the Constitution. His wife Jinkee Pacquiao ran and successively won the Saranggani vice gubernatioral elections in 2013. His brother Rogelio Pacquiao also ran as a congressman in General Santos City two years ago but lost.
Pacquiao and the state of Philippine sports
The overwhelming popularity of Pacquiao serves as the epitome of lack of support for most of Philippine athletes. Despite being one of the most popular sports in the country, there is generally a lackluster performance of Filipino amateur boxers in recent years compared to the Olympian medalists in the past. Only those sports that are virtually funded by private groups and individuals due to their massive popularity are gaining some ground. Gilas Pilipinas, the men's national basketball team of the country, managed to clinch a spot in the 2014 FIBA World Cup after almost a generation of absence in the competition. Philippine Azkals, its men's national football team, just missed a spot in the 2015 Asian Cup in Australia after it finished second place in the last edition of the Asian Football Confederation Challenge Cup, a qualifier for the continental competition. There is also a thriving support for the Philippine volleyball teams but it has yet to reflect on their performance in international competitions. Most sports teams rely on foreign-trained and based athletes as the grassroots program of national sports organizations are underfunded and disorganized. The Philippines also does not accomplish well in international sports as reflected in a very small contingent in the past Olympics and poor showing at the biannual Southeast Asian Games after it topped the competition a decade ago.
The story of Manny Pacquiao is a typical rags-to-riches narrative almost every Filipino wants to achieve. While he has maintained his humility and kindheartedness duirng the peak of his career, his entry into politics somehow changed the attitude of the famous Filipino boxer. Whether or not he tries to become President of the Philippines, his story clearly reflects how Filipinos want to see themselves in the future.
Image source: LineMakers